Server checks
(2 daily checks free)
Our servers monitor
the page.
Set it and relax.
We've got you
covered.
You'll get alerted by
email and we will
show you the
difference when
things change.
Browser checks
(Free forever)
Your computer
monitors the page.
Use it for the
occasional high
frequency checks
(5s – 5min) and sites
that require login.
Caution:
there is no email
alert and monitoring
stops when your
computer is off.
Crop the area you're interested in monitoring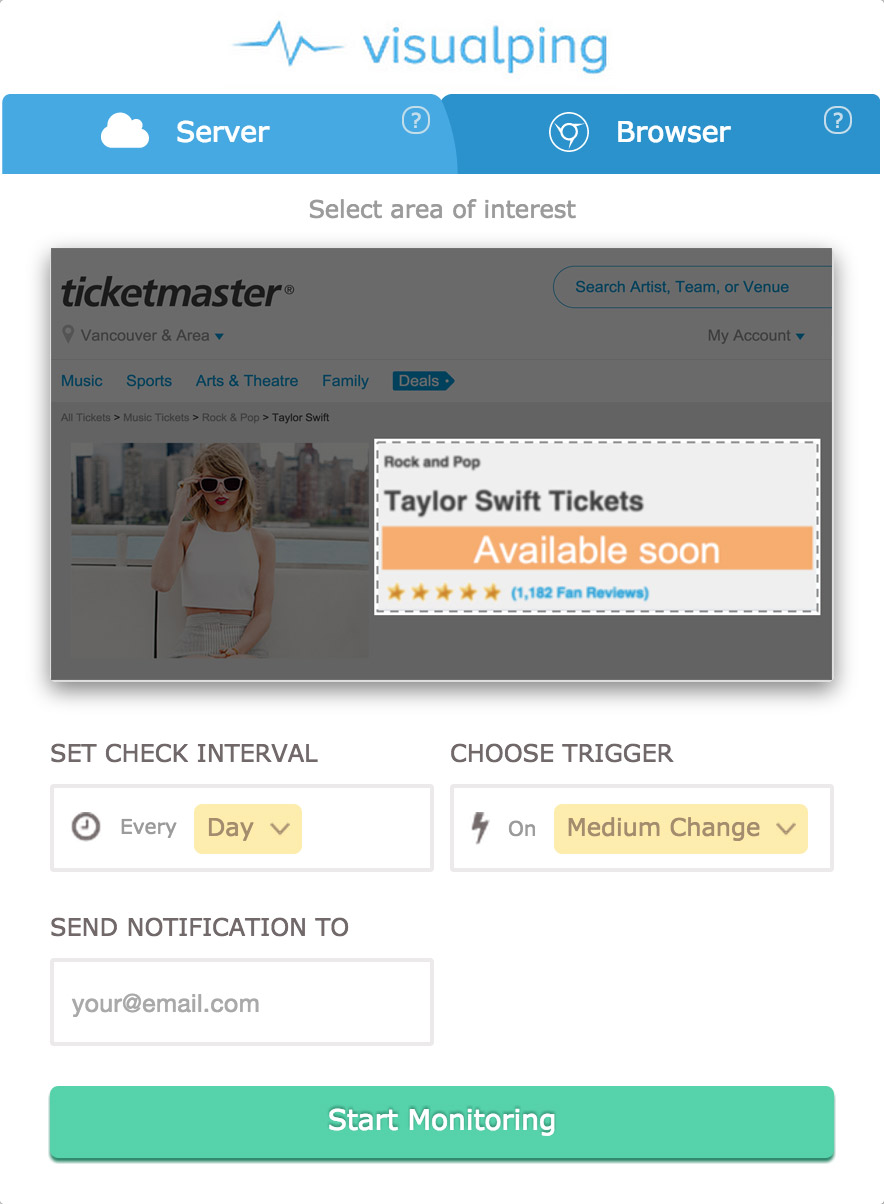 Click on Updates to view what has changed
Click on Jobs to manage the pages you are watching
Control the settings of each job here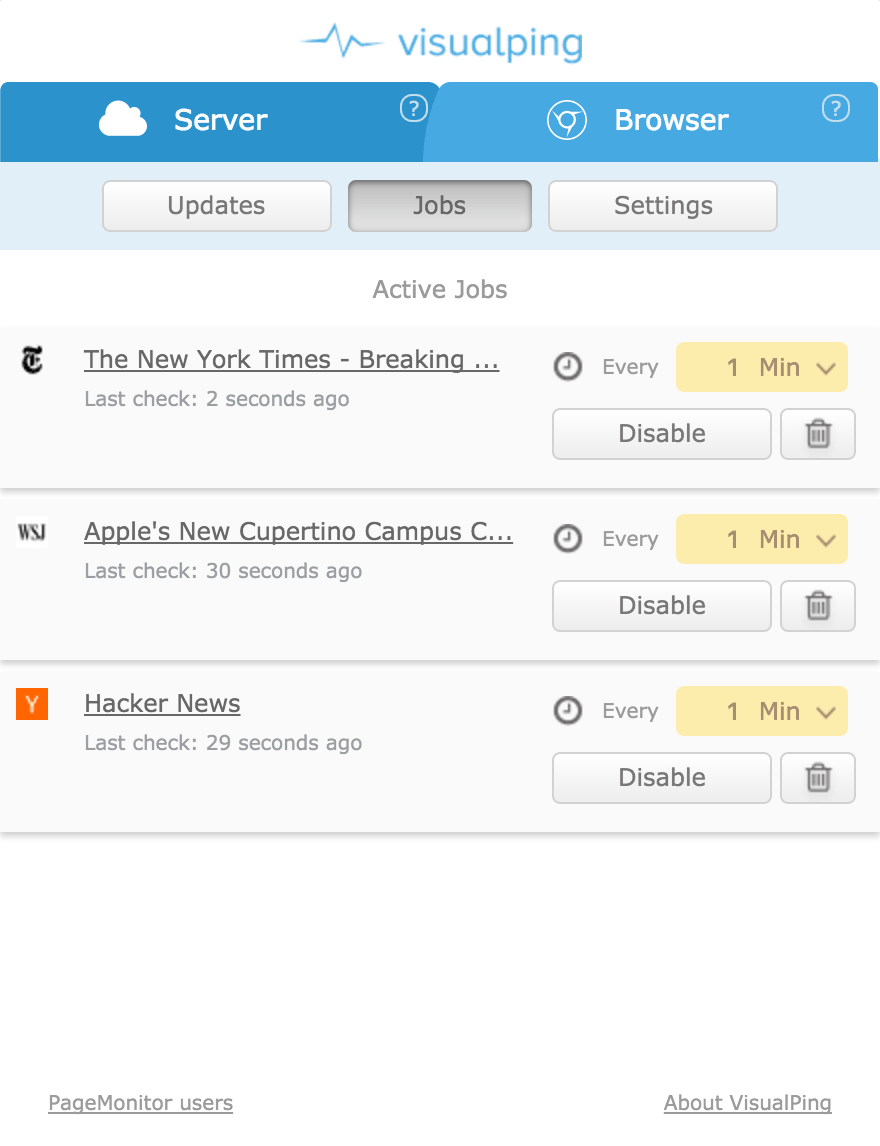 Transfer jobs to and from Visualping to other extensions here
Control the settings of your extension by clicking here